In Star Wars news, the newest social media craze is copying Ben Skywalker's shrug from The Rise of Skywalker. The "shrug" copies the ending of Rise, when Ben receives a lightsaber from Rey and fights the Knights of Ren.
So much Marvel news today: social media is abuzz after Chris Evans (Captain America) helps Scarlett Johansson (Black Widow) with her dress at the Golden Globes this past Sunday. Kevin Feige, president of Marvel Studios, declares that Wanda Maximoff (Scarlet Witch) is the most powerful character in the current Marvel universe. This is a change from his previous statements that Carol Danvers (Captain Marvel) is the most powerful character. This sudden change might be because WandaVision (starring the Vision and Scarlet Witch) is coming to Disney Plus later this year! This series is going to be the next The Mandalorian, in that everybody's going to be talking about it!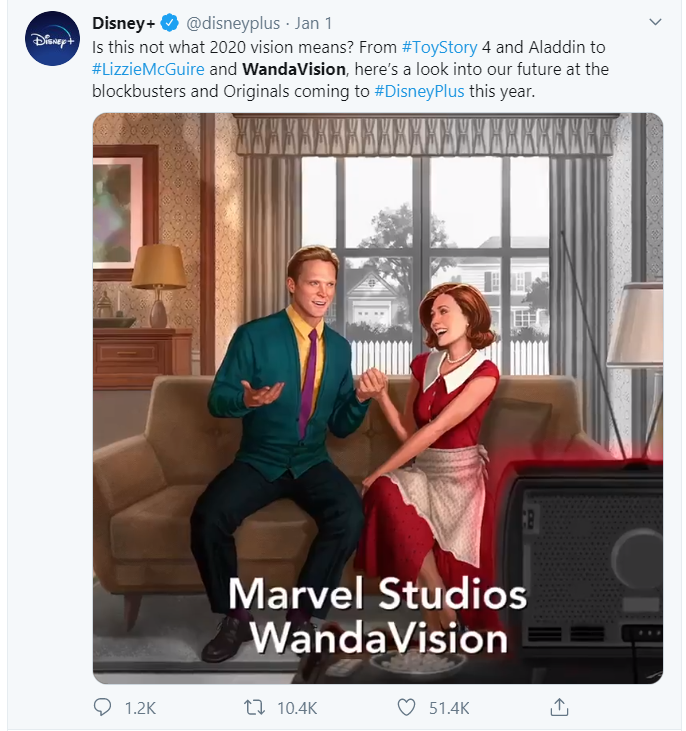 Plenty of stuff happening at Walt Disney World too: The reimagined Epcot fountain is starting to be assembled. If you're planning a vacation to Disney World, make sure to pack extra money to pay for increased food prices. A new runDisney membership program is launching, sounds like fun if you're a runner.
And finally, you may remember one of my favorite Epcot films The Circle of Life: An Environmental Fable. This film played in The Land pavilion (same building as Soarin') and featured Simba teaching Timon and Pumbaa about the environment. Now a new movie is coming to replace it called Awesome Planet. Hope it's as good as The Circle of Life!