Hollywood Studios is a Disney theme park themed around Disney movies and is the location of Disney's newest land, Star Wars: Galaxy's Edge.
There are so many great rides in Hollywood Studios, especially the Star Wars themed rides in the new Star Wars: Galaxy's Edge land. The great part about Studios is that a ton of attractions are theater-based, meaning there's plenty of room for everybody – even after the capacity cuts due to the pandemic.
Dining at Hollywood Studios
---
A Day At Hollywood Studios
Hollywood Studios is a large theme park, so you need to have a plan or else you'll spend most of your day walking to and waiting for rides. Unfortunately, it's also difficult to plan ahead because of Rise of the Resistance.
Rise of the Resistance is one of the two new Star Wars land rides, and it's so popular that Disney has instituted a "Virtual Queue" for the ride. On the day that you visit Hollywood Studios, you need to sign up for the virtual queue on the Disney Experience mobile app at 7 AM. The app will give you a "boarding group" number. When your boarding group number is called to ride Rise of the Resistance, you'll receive a notification on your phone.
This means it is super-important to be ready at 7 AM to sign up for a boarding group. Hopefully you'll get a low boarding group number (under #20), which means you'll ride Rise of the Resistance early in the day. A high boarding group number means a late in the day ride, or perhaps no ride at all if Rise goes down for maintenance or cleaning.
Since you can't project ahead of time when your Rise boarding group will load, your plan for Hollywood Studios needs to be flexible. My suggestion is to split Studios into three parts: (1) Galaxy's Edge/Toy Story Land/Pixar Place/Grand Avenue, (2) Commissary Lane/Echo Lake/Animation Courtyard, and (3) Hollywood Boulevard/Sunset Boulevard. Try to spend no more than 3 hours in each part, otherwise you risk When your boarding group is called, ride Rise of the Resistance and the rides around that area, then move onto the rest of Studios.
Breakfast
Have a good breakfast at your resort, and try to get to Hollywood Studios at least a half-hour before the official opening time. If you didn't have time for breakfast, I recommend grabbing a quick breakfast at Ronto Roasters (in Galaxy's Edge land) or Woody's Lunch Box (in Toy Story Land). Try the breakfast burrito at Ronto Roasters or the breakfast bowl at Woody's Lunch Box.
Galaxy's Edge/Toy Story Land/Pixar Place/Grand Avenue
Assuming you were lucky enough to get an early boarding group, go to Galaxy's Edge first. If you didn't get an early boarding group, start with one of the sections below.
If you have 30 minutes to burn before your boarding group loads, visit one of my favorite attractions MuppetVision 3D in the Grand Avenue area (it's located just before the southern entrance of Galaxy's Edge). Then ride Rise of the Resistance.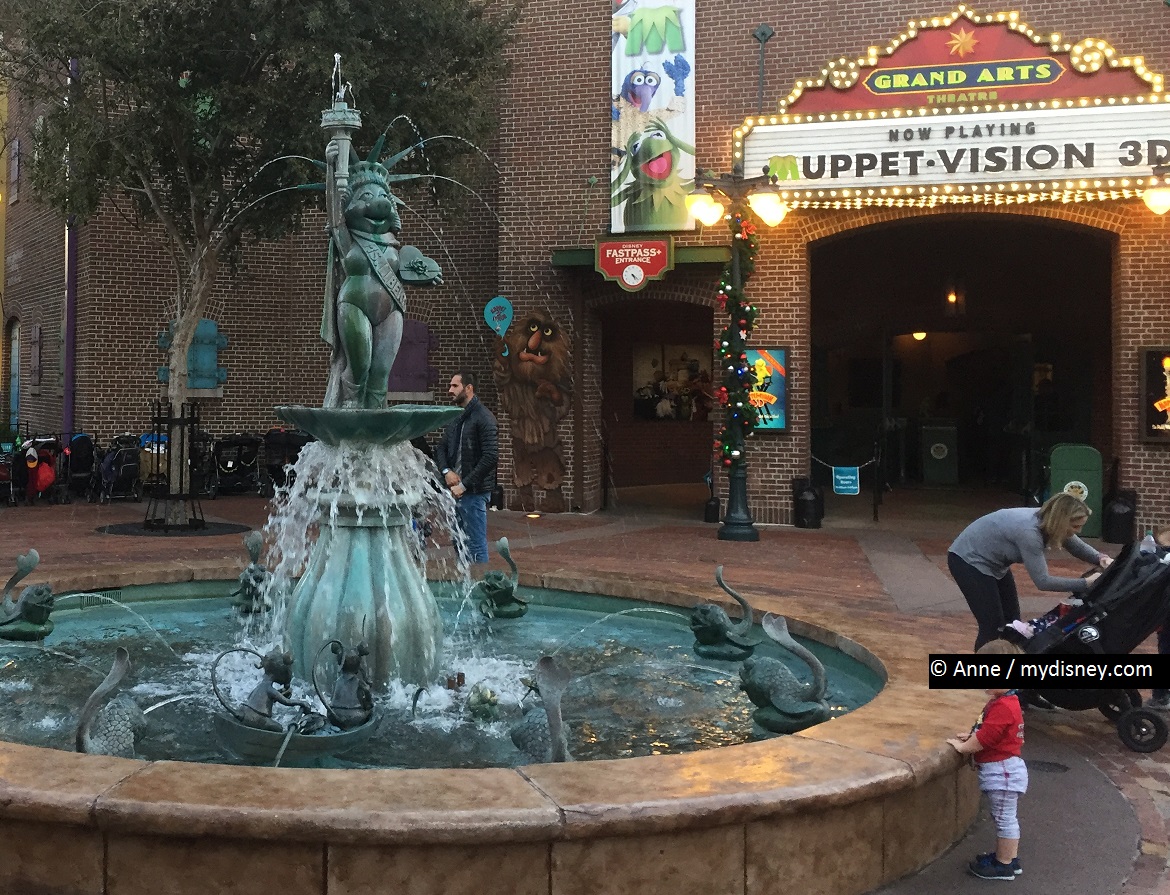 After that, check the wait time on Smuggler's Run (the other ride on Galaxy's Edge where you fly the Millennium Falcon). Smuggler's Run is a fun ride, but it can be jerky and very similar to Star Tours. I recommend riding Smuggler's Run if the wait time is below 30 minutes, otherwise skip it.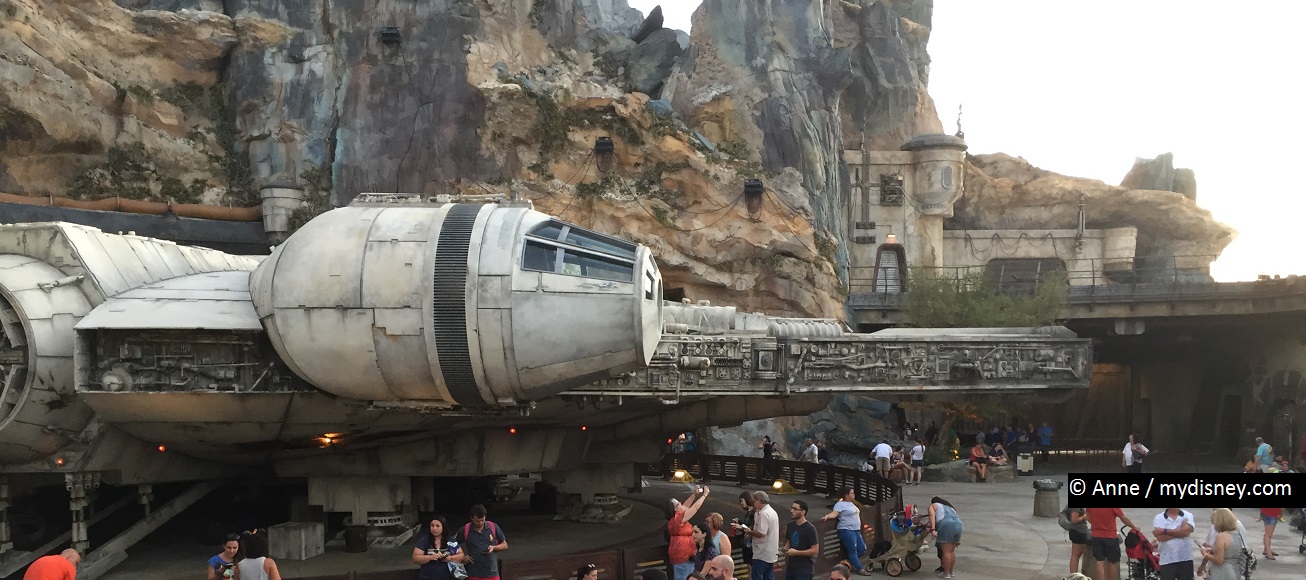 Afterwards visit some shops in Galaxy's Edge, then leave through the north entrance towards Toy Story Land.
Toy Story Land has 3 rides: Slinky Dog Dash (a roller coaster), Alien Swirling Saucers (a spinning teacup-style ride), and Toy Story Mania (a videogame style ride where you play carnival-style rides). I strongly recommend riding Slinky Dog Dash and Toy Story Mania; ride Alien Swirling Saucers if you have young children or the wait time is short.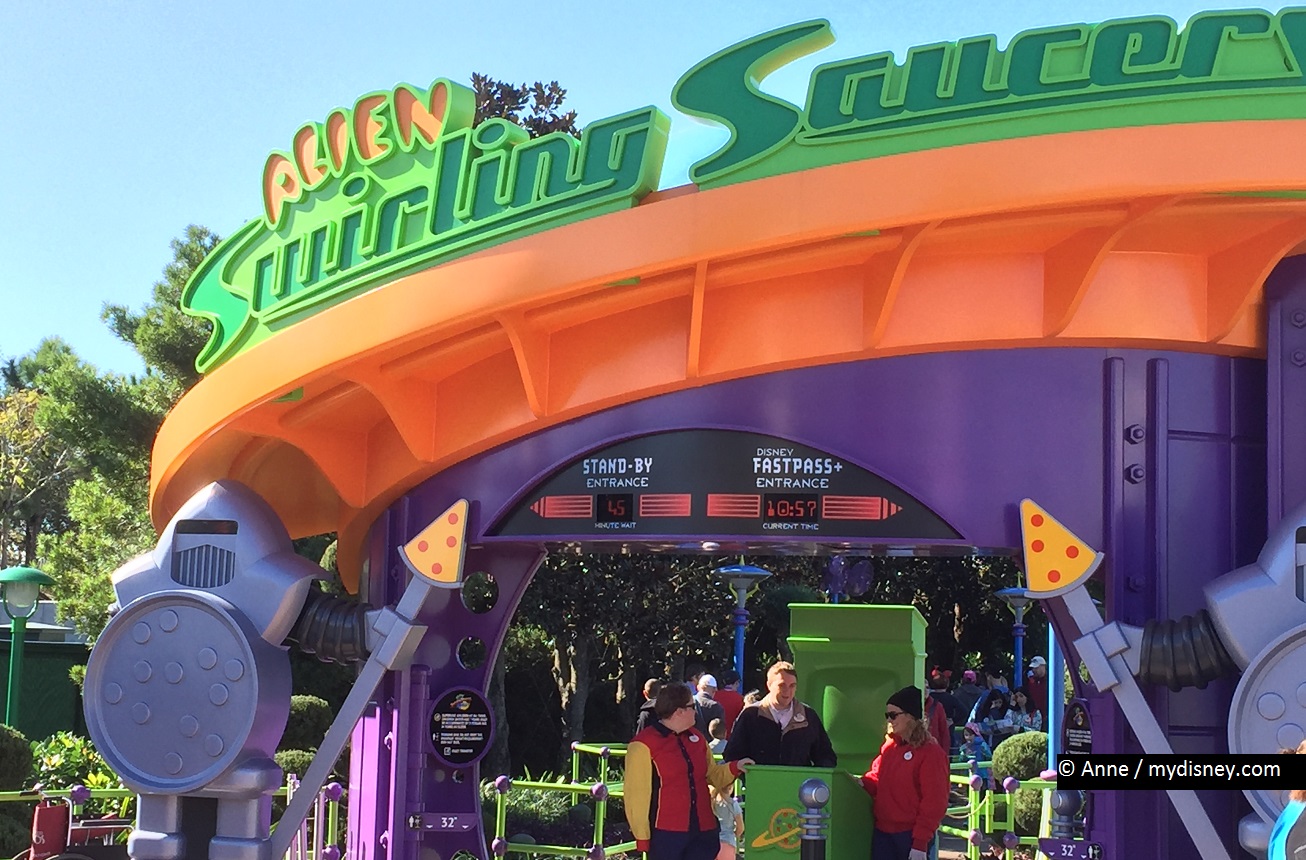 Leave Toy Story Land through the north side towards Pixar Place and Animation Courtyard. Optionally visit Walt Disney Presents on the road between Pixar Pier and Animation Courtyard, which has artwork and other items from Walt Disney's life on display.
Commissary Lane/Echo Lake/Animation Courtyard
The Echo Lake/Animation Courtyard area is the center of Hollywood Studios. The crown jewel of this area is Mickey & Minnie's Runaway Railroad located in the middle of the Animation Courtyard. Despite the name, this ride is actually a slow tracked ride through a Mickey Mouse cartoon story. It's guaranteed fun for all ages.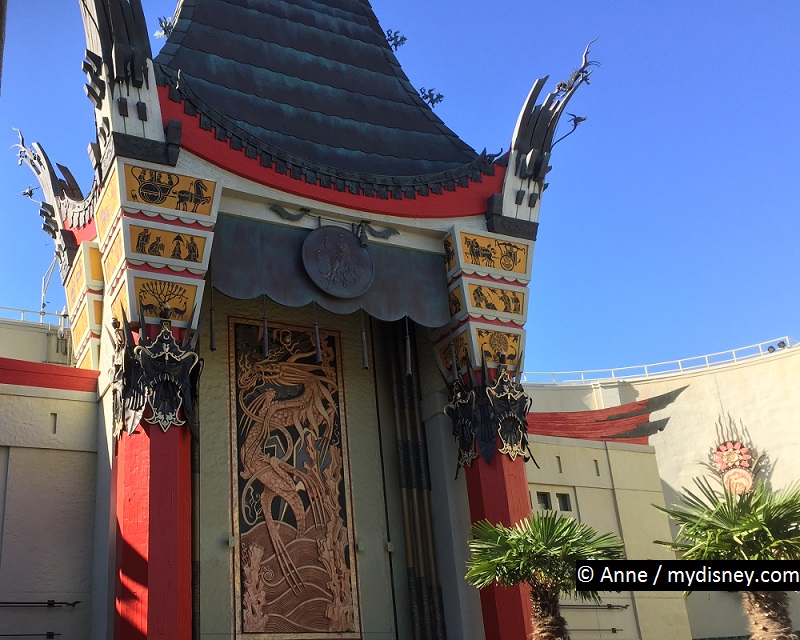 Right next door is a blue building, visit it to see A Frozen Singalong Celebration where actors retell the Frozen story and the audience sings along. Responses from surveys rate this attraction very highly – it's fun even if you don't care much for Frozen.
Down the road is Star Tours – a flight simulator where you fly through well known Star Wars planets. You don't need to be a Star Wars fan to enjoy this ride.
In the middle of all these rides you should be hungry. Fortunately there are plenty of restaurants – both fast-food and sit-down – available here. For a sit down experience I recommend Sci-Fi Dine In Theater Restaurant, located opposite of the Star Tours entrance on Commissary Lane. For fast food, go to the Backlot Express located just north of the Star Tours entrance.
Hollywood Boulevard/Sunset Boulevard
Time to go shopping! Both Hollywood and Sunset Boulevard have plenty of shops. From the outside, it may look like each shop is small, but enter in and you'll realize that the shops here are pretty big. This is a great place to buy movie themed merchandise and other souvenirs. I also like to buy a bag of candy to treat myself back at the hotel room.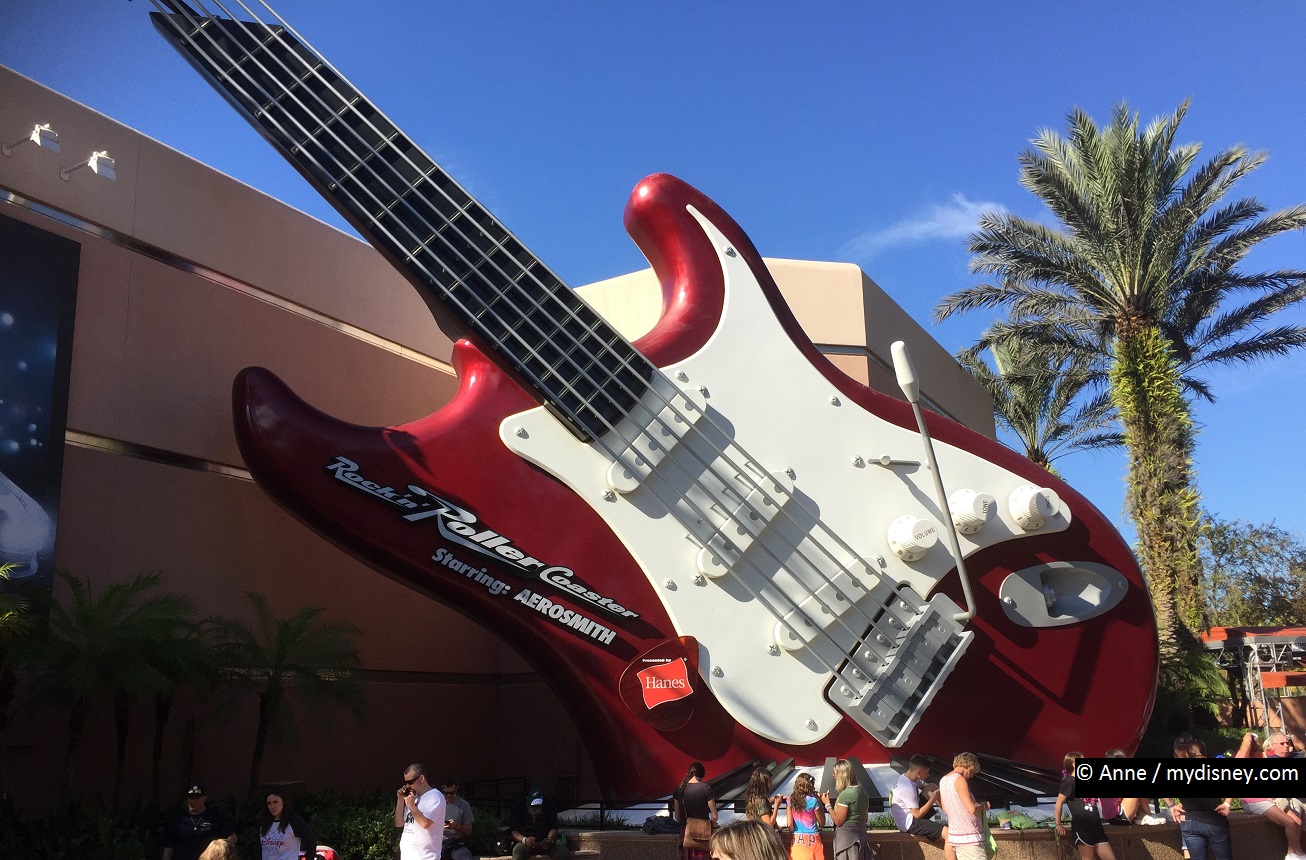 At the end of Sunset Boulevard are three rides, all strongly recommended: Tower of Terror (your "elevator" falls rapidly), Rock n Roller Coaster (roller coaster themed to the songs of Aerosmith), and Lightning McQueen's Racing Academy (a theater-type attraction themed to the Cars franchise).
If you need dinner or just a snack, the Sunset Ranch Market is located near the end of Sunset Boulevard. It consists of a number of smaller fast food kiosks: Anaheim Produce, Rosie's Cafe, Catalina Eddie's, and Hollywood Scoops; these sell everything from burgers to pizza to fruit. If you'd prefer a sit down restaurant, you'll need to backtrack to the Echo Lake/Commissary Lane area.