Opened up Twitter today and was excited to see #SpaceshipEarthSunday trending! I'm always up to celebrate one of my favorite Disney World rides, and my favorite – bar none – Epcot ride.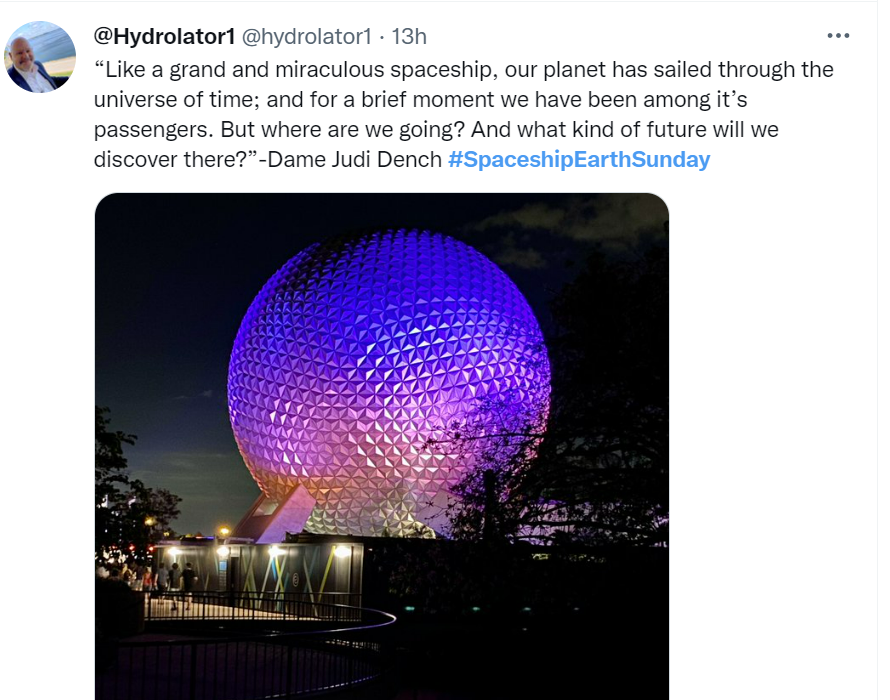 The Spaceship Earth ride is a timeless experience – it not only tells us the story of communications, but also how we invent new ways to bring ideas, thoughts, and new inventions across this planet of ours. It's a uniquely fitting ride considering it's just steps away from the World Showcase, so many different cultures communicating their values with each other and all of the Disney guests.
---
On the heels of Fantasmic! returning, a smaller but still very important show also returned to Galaxy's Edge: the Kylo Ren show next to the TIE fighter has returned!
BlogMickey is showcasing it on their YouTube channel, and it's definitely worth a watch: