Glad to see that Disney's bringing back the Happily Ever After fireworks show in Magic Kingdom, per this tweet from Disney Parks: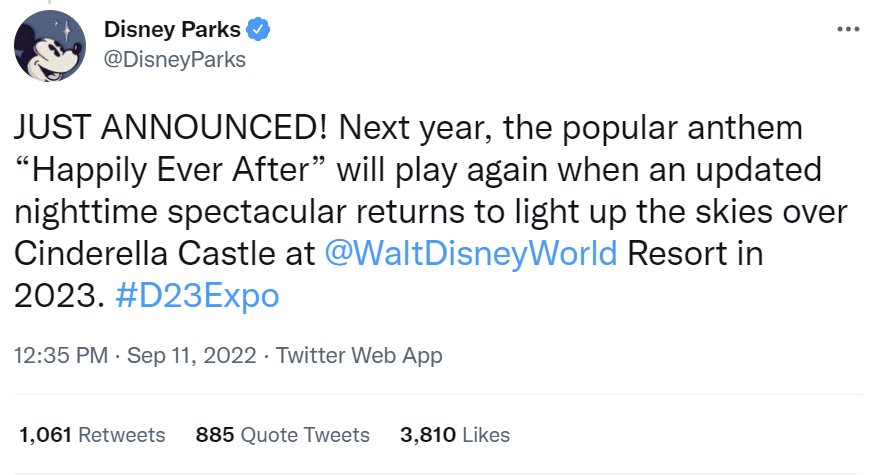 This is by far my favorite fireworks show in Disney World, and I'm glad to see it returning. It hits every high point of why I love Disney.
---
I also loved this AllEars review of the Victoria & Albert's fine dining restaurant at the Grand Floridian resort: https://www.youtube.com/watch?v=knvFGci8s_c . Quincy and Breedlove both look gorgeous in their formalwear! It's such a difference to see them in this video – normally they're wearing park clothing like shorts and a t-shirt, but it's a nice change to see them in formal clothing. They clean up really well!