In early 2020 I stayed at a 1 bedroom Beach Club Villa ( https://disneyworld.disney.go.com/resorts/beach-club-villas/rates-rooms/ ). Though it was expensive, it was completely worth it. One of the things that made it worth the cost was having a full kitchen in the villa: being able to prepare breakfast while the rest of the family is in the "living room" chatting.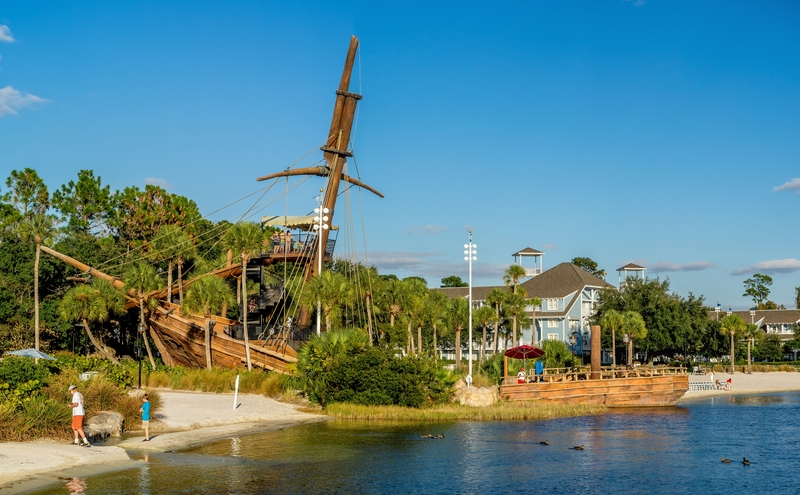 There's something very intimate and home-y about being able to prepare your family's breakfast before going to the Disney parks: it allows for everyone to relax and have a family moment before leaping into the excitement of the Magic Kingdom. Having a kitchen means that you can also prepare the mid-day snacks and customize them to your kids needs: a biscuit with your kids' favorite jelly in the middle, or a simple peanut butter sandwich with the crusts cut off.
Our Beach Club Villa 1 bedroom came with pans, utensils, plates, and so forth in the room already. I strongly recommend bringing your own cooking oil (I pack olive oil in a plastic 20oz soda bottle) and small salt and pepper dispensers. The remaining groceries can be ordered off Amazon, Garden Grocer, or you can make a quick trip to the nearby Publix.
Garden Grocer ( https://www.gardengrocer.com/ ) offers a resort delivery service for groceries – pick out what you want, and they'll deliver to your resort. At minimum, you want to get the basics: eggs, bread, peanut butter, jelly, etc. Since we're on vacation, I love to get time-saving items: bake-yourself biscuits and cookies, breakfast sandwiches/bowls, fruits, frozen pizza, some canned vegetables, spaghetti and tomato sauce. A quick family snack can be spaghetti, tomato sauce, and veggies, or a frozen pizza topped with canned mushrooms, canned black olives, etc.
I also pack some ramen packets in my luggage – they're an easy way to make a quick stir fry. Boil the noodles, then throw noodles, vegetables, sliced chicken/beef/shrimp, and some soy sauce into a pan and you have a delicious meal.