This morning brightened up for me when I saw this great Pixar tweet: https://twitter.com/pixar/status/1184243606468513792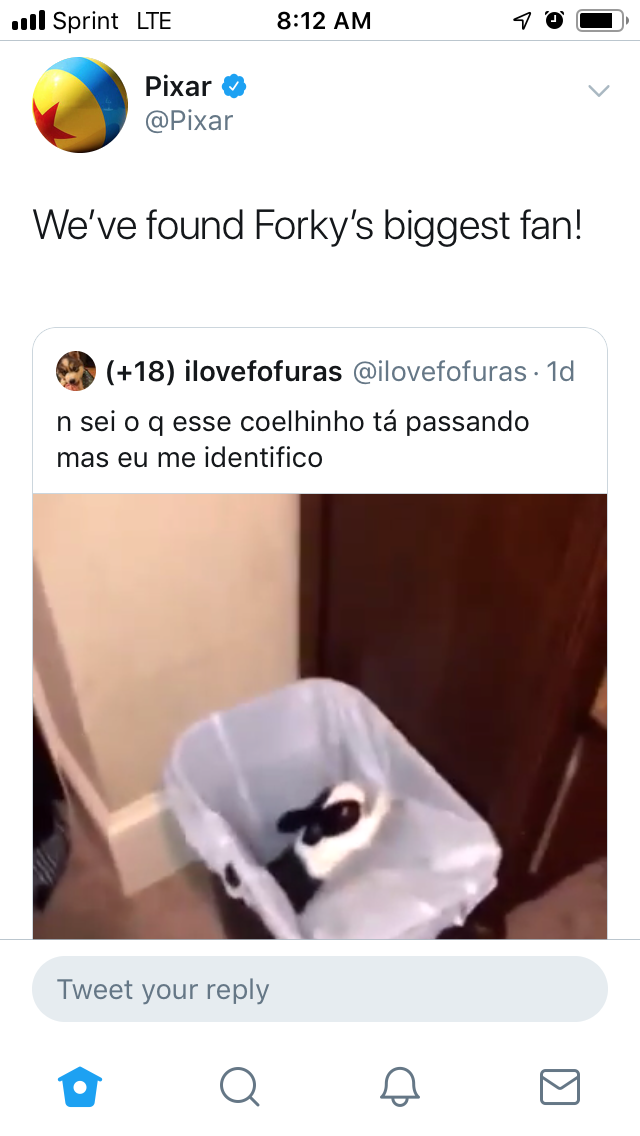 In the tweet, a cute rabbit jumps into a small trash can, just like Forky does in the latest Toy Story film.
I love these fun tweets – Pixar has such a great sense of humor and frequently tweets out great tidbits about their movies. If you're not already following Pixar, make sure you do today!